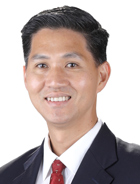 Dato' Dr. Mun-Keong Kwan
(MALAYSIA)
President
Dato' Dr. Mun Keong Kwan serves as a Professor and Senior Orthopaedic Consultant in the Spine Research Unit, Department of Orthopaedic Surgery, University of Malaya, Kuala Lumpur, Malaysia. Currently, he is the Immediate Past President of Malaysia Spine Society (MSS) and, serves as the President-Elect of the Asia Pacific Spine Society (APSS) at the international level. His clinical practice, as well as research interests, are mainly devoted to spinal deformity surgery, i.e., Adolescent Idiopathic Scoliosis (AIS), Minimally Invasive Stabilization (MISt) using Percutaneous Pedicle Screws (PPS), as well as the Safety of the Use of the Pedicle Screw in Spinal Surgery. Dato' Dr. Kwan has organised and chaired many international spine conferences and he has been invited as a speaker in numerous international meetings. He is a member of the editorial board and/or reviewer for several international spine and orthopaedic journals.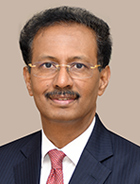 Dr. S. Rajasekaran
(INDIA)
Immediate Past President I
Dr S Rajasekaran is the Chairman of the Department of Orthopaedics, Trauma & Spine Surgery, Ganga Hospital, Coimbatore, India. He is currently the President, Asia Pacific Spine Society. He was previously the Chair of AOSpine International Board; Chair of AOSpine International Research Commission; President of SICOT; President- CSRS-AP; President of the Indian Orthopaedic Association; President of the Association of Spine Surgeons of India; President of International Society for the Study of Lumbar Spine, Canada and President of the World Orthopaedic Concern.
His academic distinctions include being the Hunterian Professor for the year 2011-12 by the Royal College of Surgeons of England; 'Distinguished Visitor' to Harvard Medical International, Boston, USA; Grand Rounds Lecturer of Dartmouth University, USA and Mayo Hospital, USA; Adjunct Professor of Orthopaedic Surgery, Tamilnadu Dr MGR Medical University; Deputy Editor of the Journal of Bone & Joint Surgery; Journal of SPINE, USA; Global Spine Journal, USA and Editorial board of European Spine Journal.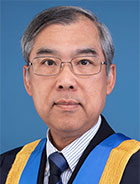 Dr. Keith DK Luk
(HONG KONG)
Immediate Past President II
Dr Keith Dip Kei Luk graduated from the University of Hong Kong in 1977. He is at present a Chair Professor and Tam Sai-Kit Professor in Spine Surgery at his alma mater. He has served as Presidents of the Hong Kong College of Orthopedic Surgeons, The Société Internationale de Chirurgie Orthopédique et de Traumatologie (SICOT) and the International Society for the Study of the Lumbar Spine (ISSLS). He has published near 400 peer reviewed articles. In 1990, he and his team in China pioneered the idea of transplanting the intervertebral disc for the treatment of discogenic pathologies. This has been turned into the first successful allograft transplantation in a human in 2000 and the preliminary result was published in the Lancet in 2007. He has sat on editorial or advisory boards of the top spine journals including the Spine, the European Spine Journal, Journal of Orthopedic Science, Bone and Joint Journal, and the Journal of Spinal Disorders. His current main research interests include intervertebral disc allograft transplantation, genetics of adolescent idiopathic scoliosis and congenital scoliosis, scoliosis population screening for children, and functional magnetic resonance imaging of the spinal cord.
Dr. Yat Wa Wong
(HONG KONG)
President Elect
Professor Wong has been focusing on spine surgery for nearly 30 years and is an honorary clinical professor at the University of Hong Kong. As a senior consultant, Professor Wong often handles referrals of complex and difficult spine cases. In addition to spine surgery, he also emphasizes on the importance of a thorough patient assessment and leads a specialist/paramedical team in providing intensive spinal rehabilitation services when necessary. He used to be the co-leader of the outstanding teams of Hong Kong Hospital Authority. They are the Paediatric Orthopaedics and Spine Surgery team at the Duchess of Kent Children's Hospital, and Spine Cord Injury Rehabilitation team at the MacLehose Medical Rehabilitation Centre. In terms of academic pursuits, Professor Wong has published approximately 50 papers in indexed journals, and contributed to over 50 scientific oral presentations. He is also a frequent speaker at academic conferences held globally and locally. Professor Wong is actively involved in professional associations. He used to be the president of the Spine Chapter of the Hong Kong Orthopaedic Association, Fellowship and Reference Centre officer of AOSpine (Asia Pacific), and Council member of the Hong Kong College of Orthopaedic Surgeons and Osteoporosis Society of Hong Kong. Before becoming president-elect, he served as Honorary Treasurer of APSS. In terms of administrative experience, he was once the chief of service of the Department of Orthopaedics and Traumatology, and deputy hospital chief executive of Queen Mary Hospital.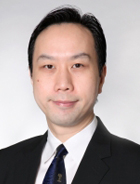 Dr Gabriel Liu
Honorary Secretary
Dr Gabriel Liu is a renowned orthopaedic spine surgeon known for his exceptional contributions to the field. His journey began with a strong educational foundation, including studies at Fettes College in Edinburgh, St Joseph's College in Hong Kong, and St Joseph's Primary School in Hong Kong. With a profound passion for orthopaedic surgery, Dr Liu pursued extensive qualifications, becoming a Fellow of the Academy of Medicine in Singapore (FAMS) in 2004 and earning the prestigious FRCSEd (Ortho) from the Royal College of Surgeon in Edinburgh in 2003. He also achieved FRCSI from the Royal College of Surgeon in Ireland in 2000 and a Master of Medical Science in Anatomy from University College Dublin in 1996.
Dr Liu's illustrious career includes roles as Deputy Head in Spine Surgery at the National University Hospital, Singapore, since 2013 and as an Associate Professor at the National University Health System (NUHS) since 2013. He has garnered numerous awards, including the Orthopaedic Teaching Excellence Award and Best Poster Award at the Asia Pacific Medical Education Conference. As a member of esteemed medical societies and with over 20 publications to his name, Dr Gabriel Liu continues to shape the future of orthopaedic spine surgery through his dedication to education, research, and patient care.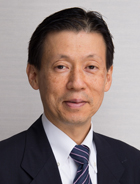 Dr Morio Matsumoto
Honorary Treasurer
Dr. Morio Matsumoto is currently a Professor of Orthopaedic Surgery at Keio University School of Medicine in Tokyo, Japan. He graduated from Keio University in 1986 and started his career as an orthopedic surgeon. He was appointed as a Professor of Orthopaedic Surgery at his alma mater in 2015 and has served as Director General of Keio University Hospital since 2021.
Dr Matsumoto is the current Congress Chairman and the Immediate Past President of Japanese Orthopaedic Association (JOA) and Immediate Past Society President of Japanese Scoliosis Society.
His subspeciality is spinal deformity and degenerative spine diseases. He has been engaged in academic activities and has published more than 450 peer-review articles. He serves as an editor and reviewer of many orthopedic journals. He has also been active in APSS and served as the Congress Chairman of the 13rd combined meeting of APSS-APPOS held in Kobe, 2021.